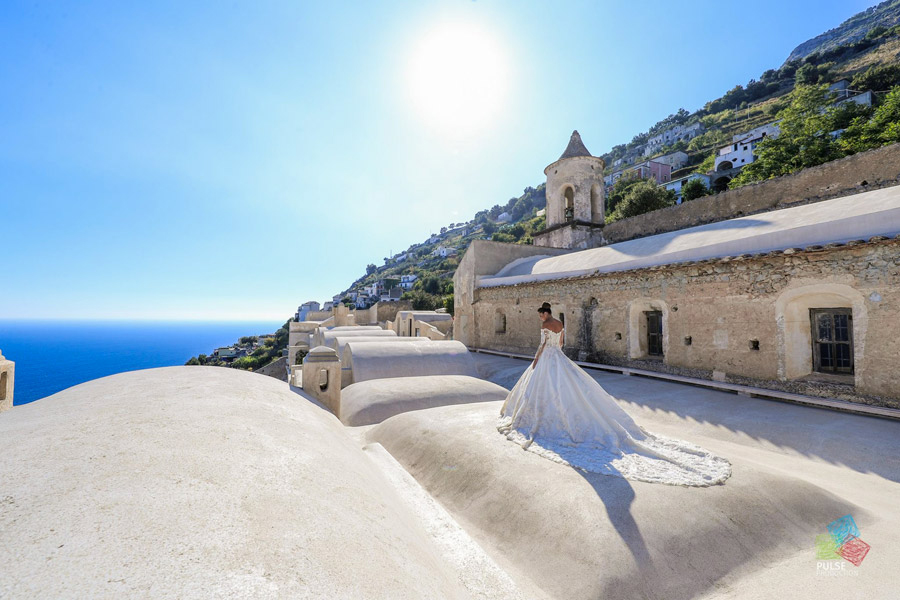 In recent years a new profession that requires ispiration, versatility and skills about wedding destination -a phenomenon that involves people who decide to have their wedding abroad- has born.
Wherever you come from, if you're thinking to plan an Italian wedding and spending some days with your family and friends in a wonderful place, the right choice will be trusting with its organization Italian Event Planners (in other words Serena Ranieri, Ilaria Guarino and Silvia Bacchi).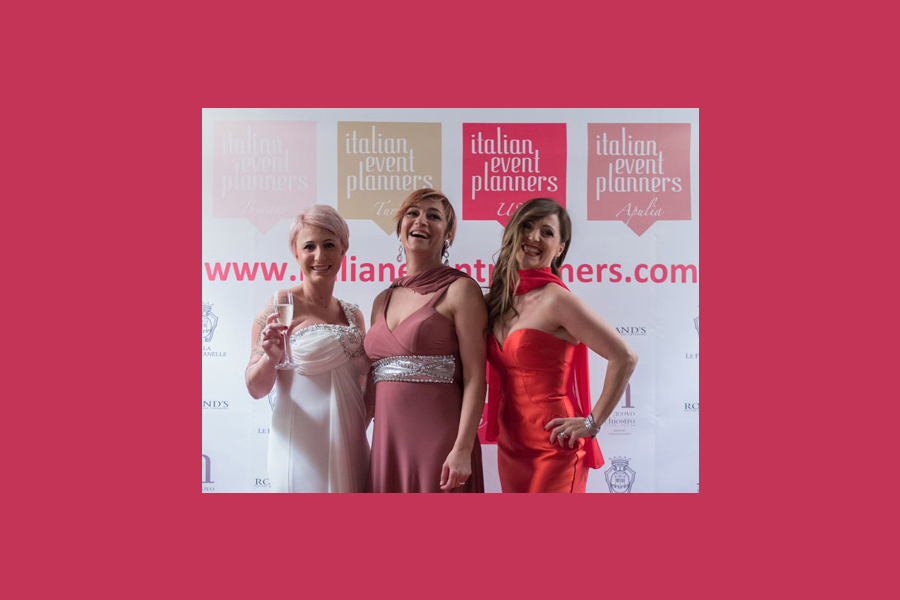 Serena -who studied economy at university- is the modern Artemis. After having managed a nautical furnishing shop for some years in Emerald Coast and after having organized events for "Confcommercio" (an italian trade association), in 2009 she decided to follow her love to Salerno and to reinvent herself.
A tenacious woman who had the ability to catch other women's attention into a winning project, in fact in 2011 she founded the Italian Event Planners agency with Ilaria, who had just came back from California to find her way back to herself. Fate in this very moment found its accomplishment, turned into a distinguished path and consolidated run.
Today their agency is a franchise with offices in Campania, Tuscany, Puglia, Piedmont regions and one in California. They organize unique events whether they might be under the bright lights of the Amalfi Coast or in Tuscany with a breathtaking view of vineyards or in a charming ancient masseria in Apulia.
Serena, Ilaria and Silvia -who entered the team in 2016- are amazing in doing that, but it is not as simple as one might imagine. It's not enough to have goodtaste or to be patient to succeed in a destination wedding. It takes more: good visual storytelling to stage a ceremony on a beach, managing complex budgets in short time, sometimes very short time, avoiding offering cliché and non- personalized solutions.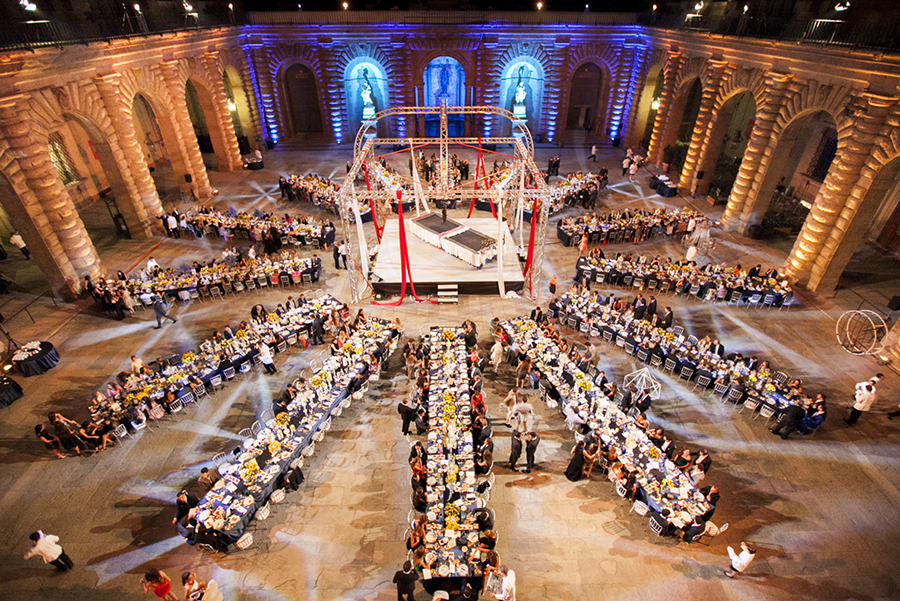 Whoever is able to put beauty, hospitality, journey and dream together is much more than a planner that "embellishes with bows". She is a skilled professional who exalts the charm of a venue and who projects on it all the emotions and the truthful meaning of a couple's most beautiful day. She is the one who creates the aura of the big event, which outlines the transversal and crossover style, that will remain indelible even after the end of the ceremony.
It takes quite a personality to plan a perfect destination wedding and these three friends have it. They all have joyful spirit and still three different characters – imagination (Serena), care (Ilaria), dialectic (Silvia) – united by so much femininity.
Furthermore, thanks to their skills, they will be the representatives for Campania and Molise regions for the IWA organization -Italian Wedding Awards- so they are selecting just the excellence that the Italian wedding industry has to offer and the best among it will be awarded next winter in Venice.
That's the reason why they are not just fabolous wedding planners but also beauty ambassadors: Italian Event Planners weddings are first of all a cultural and economic promotion projects which show people the authentic places and good Italian way of life.
The next ambition of the planners is to introduce Praiano's treasures to people, but out of the pages of the glossy magazines: their aim is to start up a scattered hotel project – Albergo Diffuso- to have foreign guests making an amazing experience and be aware that often real luxury is not always synonimous with ostentation, but is more often nature, composure, true luxury that advances with light step.
Leggi la versione in italiano